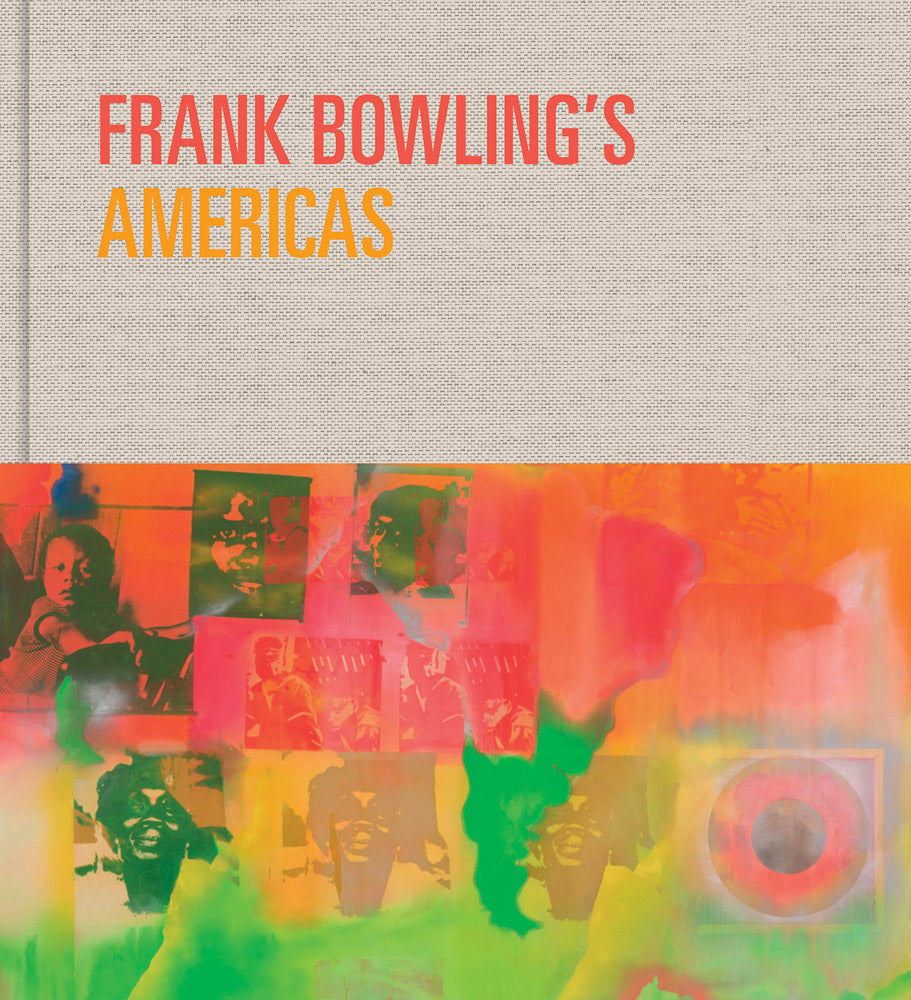 Frank Bowling's Americas
$50.00
This volume surveys for the first time the transformative years that Bowling spent in the US from 1966 through 1975, a chapter of extraordinary productivity and artistic growth that would greatly shape his thinking and practice. 
Bowling's relocation to New York brought him into contact with an art scene in flux, with abstract painting on the rise and vigorous debates unfolding around Black cultural identity and artistic practice. Bowling participated in this scene in broad and deep ways, from his unique vantage point as an emigre twice over: exhibiting widely, writing for art magazines, engaging peers in dialogue and, in 1969, organizing
5+1
, an exhibition of five leading African American abstract artists plus himself. During these years, his own work explored the tension between representational imagery and fields of color, ultimately moving toward full abstraction. 
Frank Bowling's Americas
assembles more than 30 paintings—many rarely seen—from this critical period, and places them in the context of both Bowling's own artistic trajectory and the New York art scene at a time of aesthetic and racial reckoning. Offering magnificent reproductions of these vibrant, multifaceted works, accompanied by curatorial essays and statements by contemporary artists, this book invites new understanding of an artist whose work has remained always in motion.