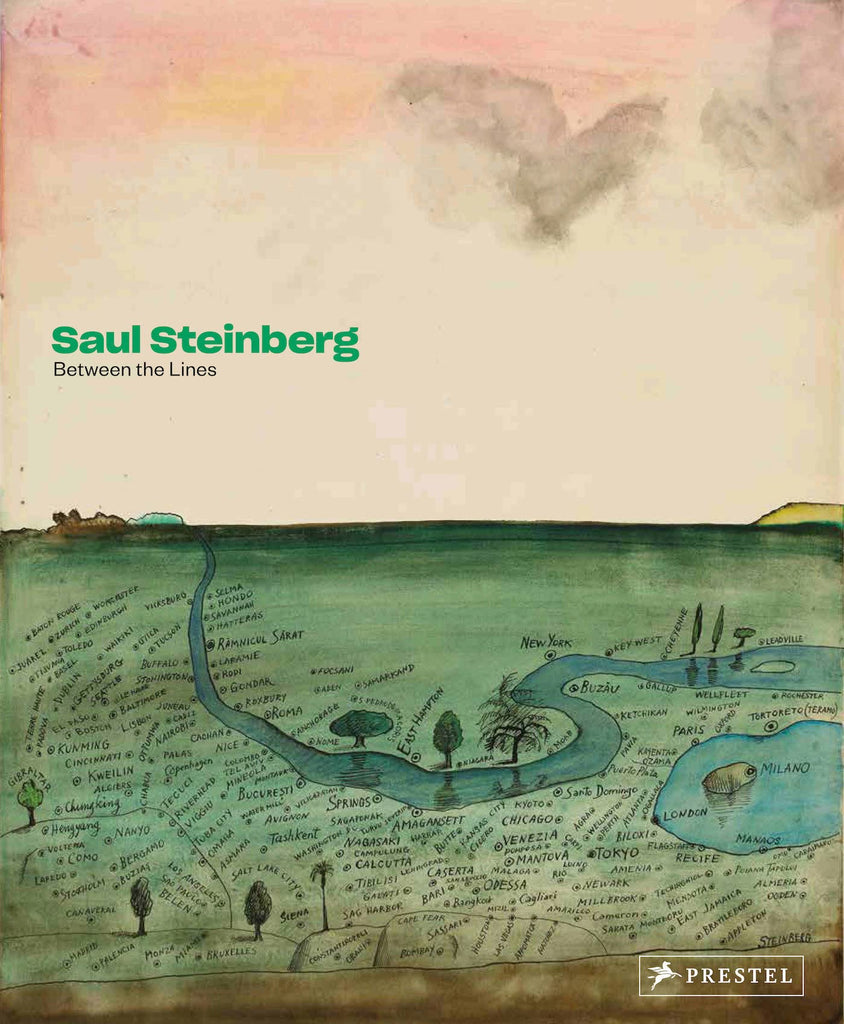 Saul Steinberg: Between the Lines
$40.00
While renowned for the covers and drawings that appeared in
The New Yorker
for nearly six decades, he was equally acclaimed for the drawings, paintings, prints, collages, and sculptures he exhibited internationally in galleries and museums. Through these parallel yet integrated careers, he crafted a rich, playful and constantly evolving visual language. 
Known to the larger public as the creator of the iconic
View of the World from 9th Avenue
, Steinberg lamented being most famous as "the man who drew that poster." This beautiful volume goes a long way toward correcting that limited perception. It brings together more than eighty works in a variety of media: collage, drawings, objects, and photographs. It also features Steinberg's astonishing mural,
Art Viewers
, a gigantic assemblage that was shown on a single occasion in 1966. This book is structured around three essays that explore the artist's use of symbols, his fascination with fakery and imitation, his musings on identity through the theme of the mask, and the autobiographical nature of his work.