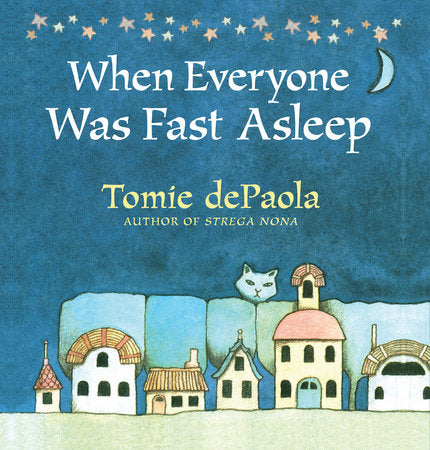 When Everyone Was Fast Alseep - Tomie dePaola
$7.99
When everyone was fast asleep, two children were awakened by Token, the Fog Maiden's mysterious cat, and sent into the magical night.
Gentle and lyrical, this forgotten classic bedtime story from the author of
Quiet
and
Strega Nona
is back to enchant a new generation of fans. Soft illustrations paired with an imaginative text take readers on a dreamlike journey– sharing milk and honey with the trolls, watching the peacocks waltz, and attending a palace ball– before tucking them safely back into bed.