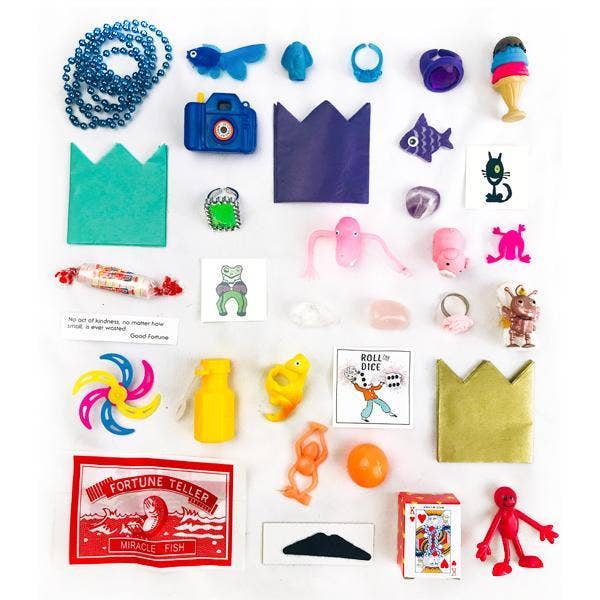 Deluxe Surprize Ball Orange 4"
$24.50
Unwind layers of colorful crepe paper ribbons in the Deluxe Orange Surprize Ball to reveal vintage-inspired keepsakes tucked carefully within this handmade surprise ball. Memorable for kids and adults.
 The Christmas Story of the Orange In days gone by, sometimes toys, candies, and especially fresh fruit were rare. Receiving an orange in the toe of a stocking was an enormous gift. It was a way every child had at least one sweet present to open on Christmas morning. Orange segments represent the ability to share what you had with others. Contains 12 prizes.
Surprises inside vary by style & may include: vintage-inspired toy, keepsake, charm, gem, sweets, confetti popper, fortune, temporary tattoo, quote & more. Handmade by artisans in the USA. Children over 3 years only, small parts.