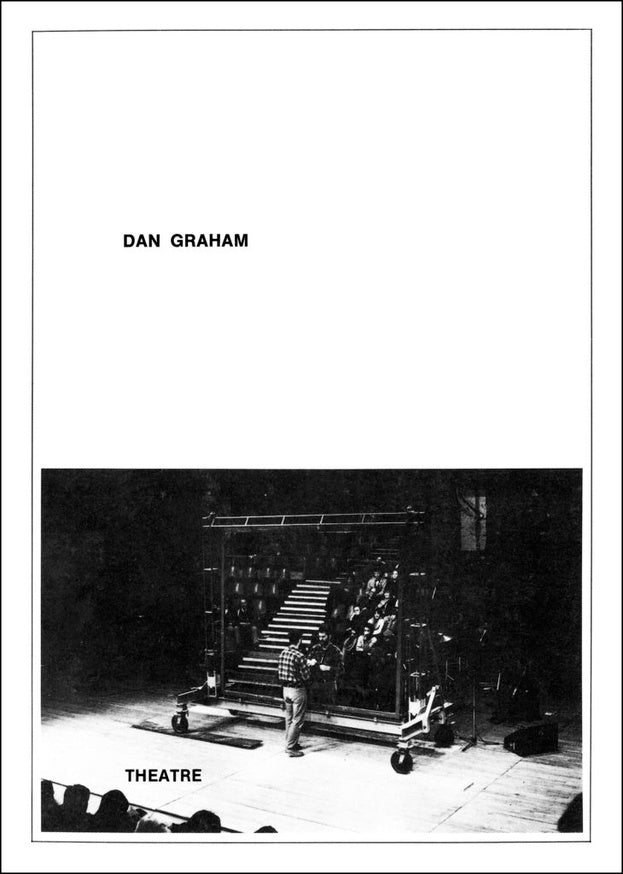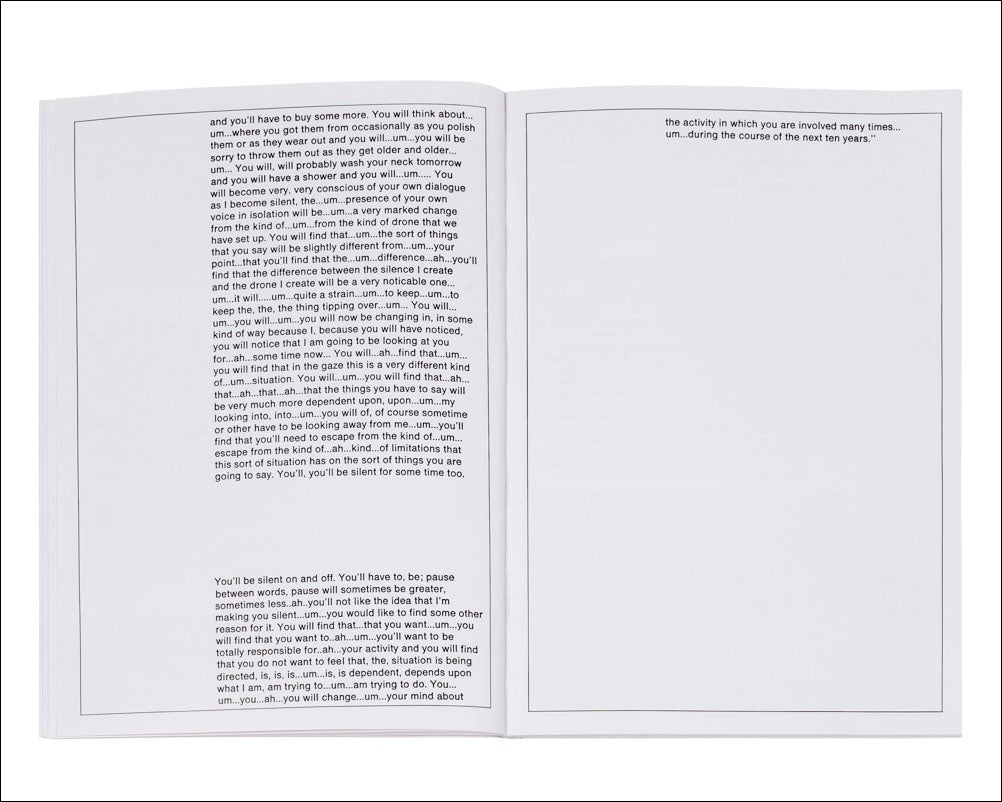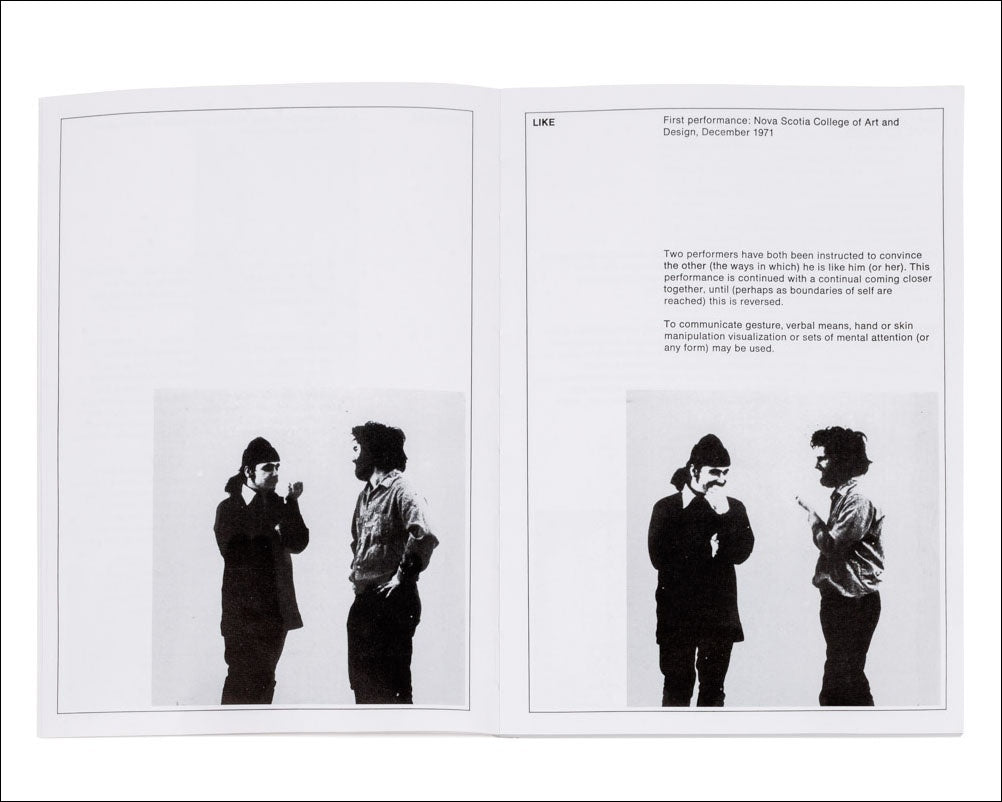 Dan Graham: Theatre
$16.00
Originally published in 1978 and produced here in facsimile form,
Theatre
is an artist's book documenting seven early performance works by Dan Graham (born 1942) taking place from 1969 to 1977, with notes, transcripts and photo documentation for each performance. These performances catch the artist at a unique moment, as he shifts away from his early media works and towards his hallmark video and written work around underground music and youth culture. 
The works in
Theatre
focus primarily on the psychological and social space between individuals and the roles they serve inside the arena of performance, subverting them by creating conditions by which a performer or audience simultaneously functions as both (creating a type of feedback loop through social transgression). Like most of Graham's work, these performances also serve as a critique of cultural norms, with many of the performances utilizing quotidian, social acts that are amplified over time.