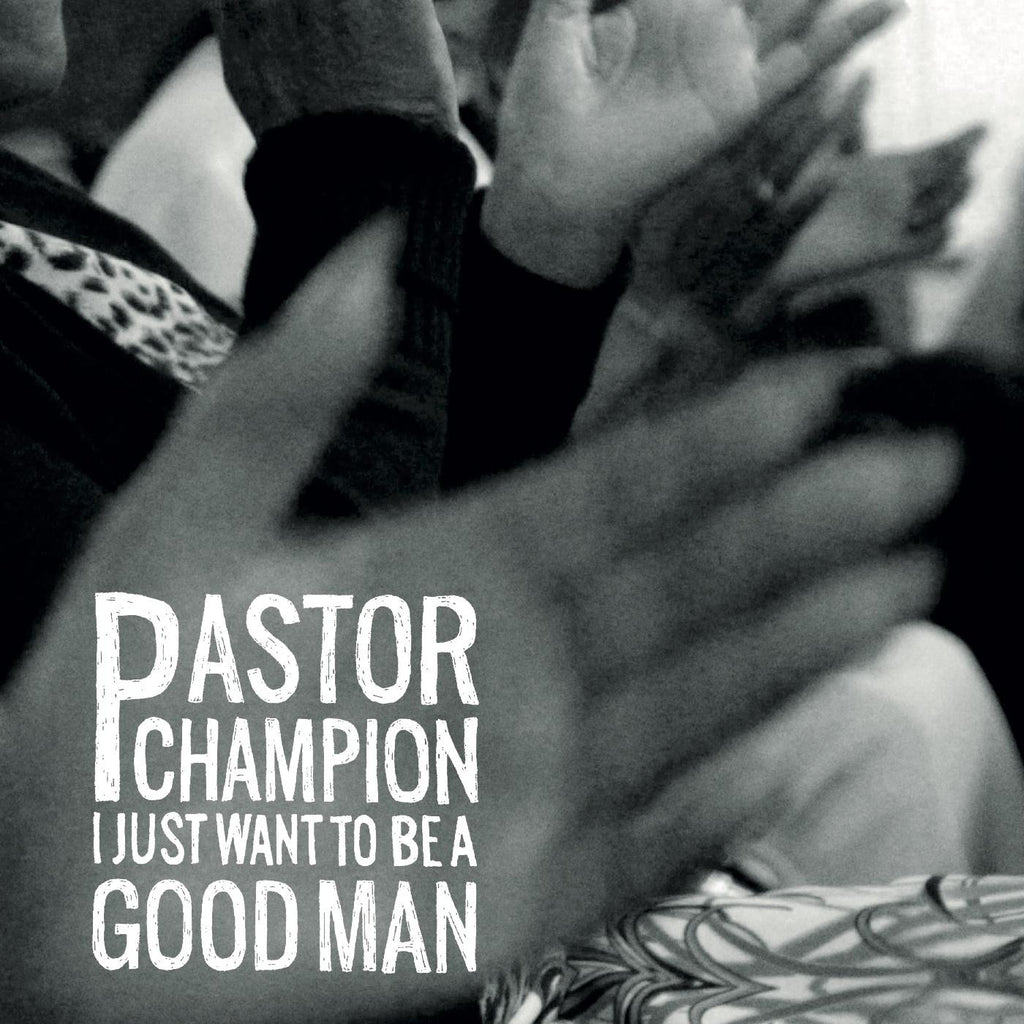 Pastor Champion - I Just Want To Be A Good Man
$22.00
My name is Wiley Champion.
I was born and raised in Louisiana,
now I live in Palo Alto, California.
I drive up and down in the West, preaching and playing my electric guitar.
A lot of things have happened in my life, perhaps enough for four men,
but I don't really want to talk about them,
not because I'm secretive, but because they make me sad.
I never thought about making a record before, but the Lord works in mysterious ways.
They call me Pastor Champion,
I just want to be a good man.