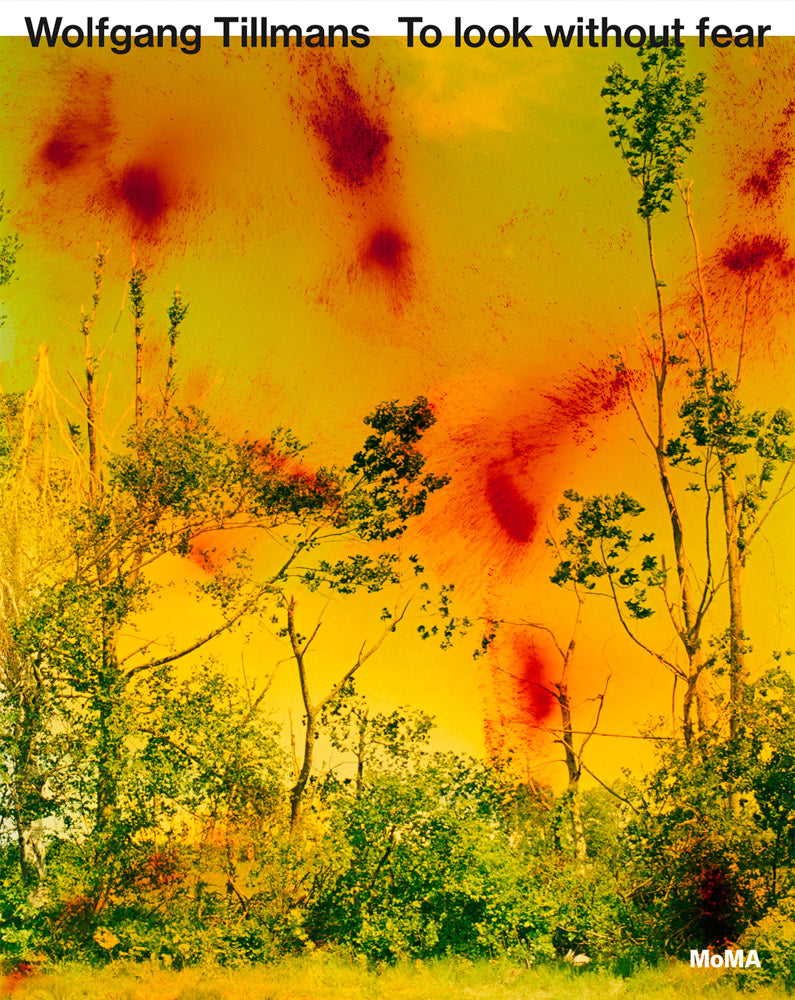 Wolfgang Tillmans: To Look Without Fear
$75.00
A visionary creator and intrepid polymath, Wolfgang Tillmans unites formal inventiveness with an ethical orientation that attends to the most pressing issues of life today. While his work transcends the bounds of any single artistic discipline, he is best known for his wide-ranging photographic output. From trenchant documents of social movements to windowsill still lifes, ecstatic images of nightlife to cameraless abstractions, sensitive portraits to architectural studies, astronomical phenomena to intimate nudes, he has explored seemingly every genre of photography imaginable, continually experimenting with how to make new pictures and deepen the viewer's experience. 
Published in conjunction with a major exhibition of Tillmans' work at the Museum of Modern Art, this copiously illustrated volume surveys four decades of the artist's career. An outstanding group of writers offer diverse essays addressing key threads of his multifaceted practice, and a new text by Tillmans himself elucidates the distinctive methodology behind his system of presenting photographs.
Wolfgang Tillmans: To look without fear
grants readers new insight into the work of an artist who has not only changed the way photography is exhibited but pointed contemporary art in dynamic new directions.