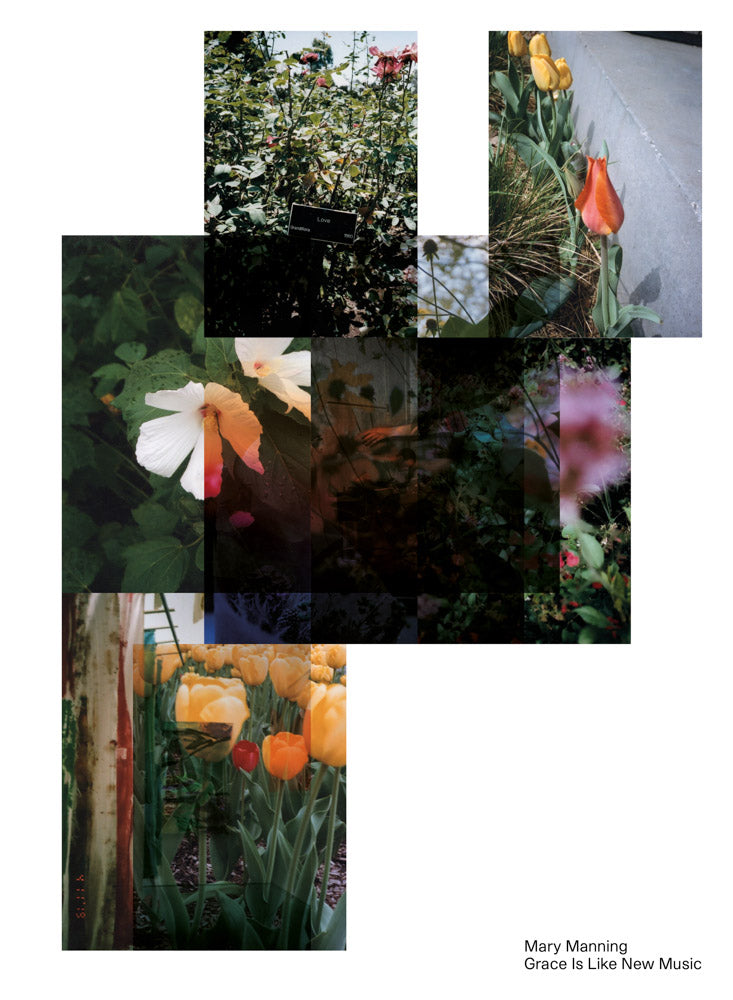 Mary Manning: Grace Is Like New Music
$70.00
A comprehensive monograph on New York–based photographer Mary Manning (born 1972),
Grace Is Like New Music
includes hundreds of images that span the last decade of their production and are arranged into multiphotographic compositions. Designed in collaboration with long-time friend Joe Gilmore, the book portrays Manning's creative community in New York, London and elsewhere, and depicts subjects and sensibilities inspired by their interests in dance, film, fashion and poetry. Using a basic point-and-shoot camera, Manning captures people, nature, the street and everything in between. Their practice is an exercise in recording and collecting, an effort in "paying attention as a practice of being alive." The book includes an essay by writer Olivia Laing and a contribution by S*an D. Henry-Smith.